Equinor sets new timeline for Rosebank project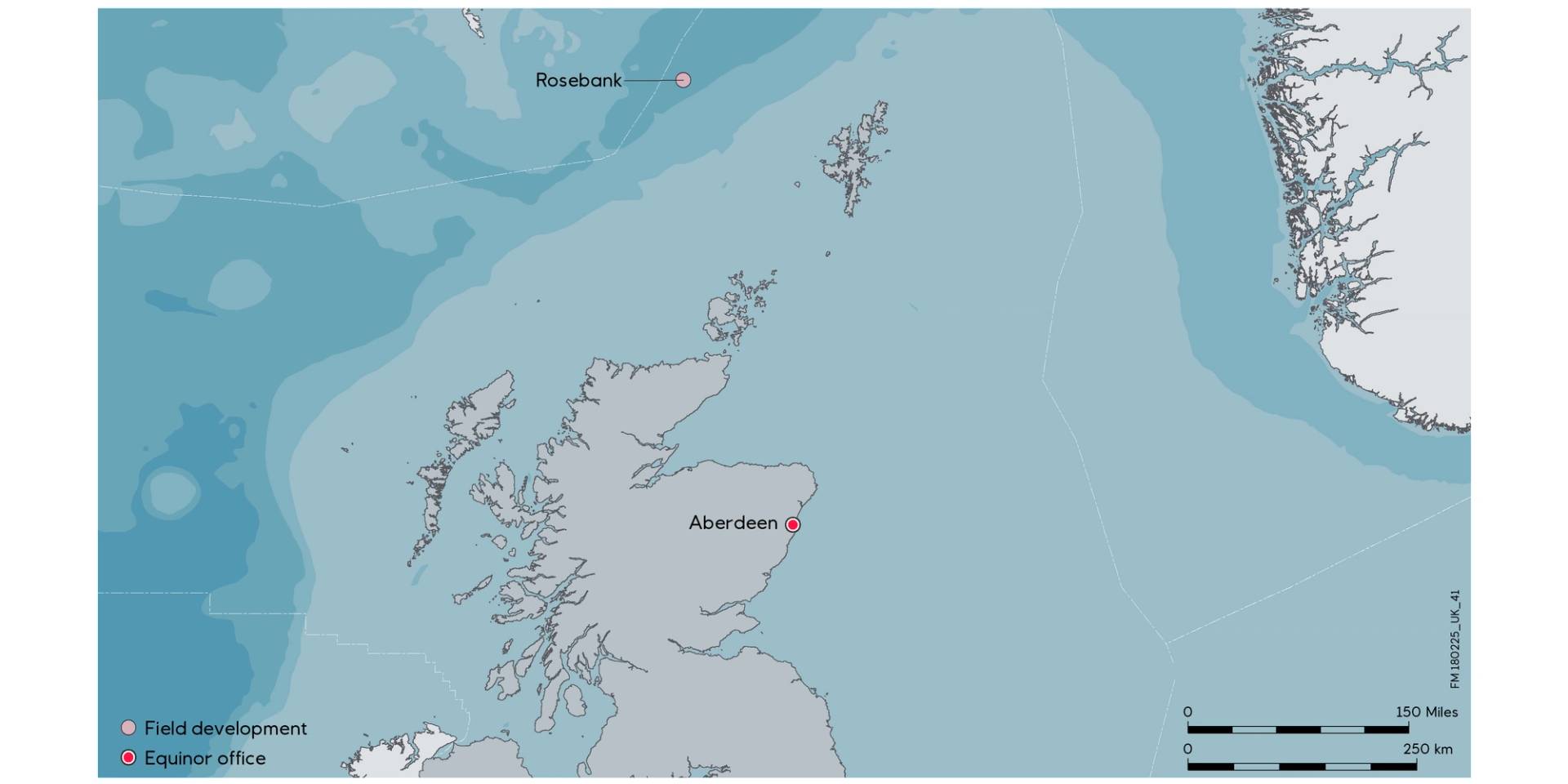 Equinor and its partners today confirmed a new timeline for the Rosebank project on the UK Continental Shelf (UKCS). Following the award of a three-year extension for the Rosebank licences by the UK Oil and Gas Authority, a final investment decision for Rosebank is planned to be taken by May 2022.
"Together with our partners, Suncor and Siccar Point, we are fully focused on bringing this much anticipated UK development to realisation," says Hedda Felin, Equinor's senior vice president for UK and Ireland offshore.
"We believe there is more value to capture in Rosebank including the opportunity to reduce development cost. There are similarities with other recent projects in Equinor's portfolio, such as Johan Castberg and Bay du Nord, where we have made significant improvements to the concept approach, particularly in how we design and plan new developments in harsh environments, but also through the application of digitalisation.
"We see that improvements in the concept and planning phase will also support an efficient execution of the project," Felin continues.
The Rosebank project team has been established and technical and strategic work and studies are underway.
"Equinor is creating significant value in the UK through a broad energy portfolio. Upstream, we have the Mariner field about to start production and now Rosebank, one of the largest undeveloped fields on the UKCS. Combined with our large offshore wind portfolio and our natural gas and oil supplies, these strengthen our position as a key energy partner of the UK," says Torgrim Reitan, executive vice president for Development and Production International in Equinor.
An extension for a period of three years has been awarded for Licences P1026, P1191 and P1272.
The Rosebank field was discovered in 2004 and lies about 130 km northwest of the Shetland Islands in water depths of approximately 1,110m.
Equinor holds a 40% operated interest in the Rosebank project. The other partners are Suncor Energy (40%) and Siccar Point Energy (20%).
Equinor is the largest supplier of crude oil to the UK and the largest supplier of natural gas. Equinor's gas supplies meet more than 25% of UK demand, enough to heat or power 8 million British homes and businesses every year.
Equinor's operated offshore wind farms (Sheringham Shoal, Dudgeon and Hywind Scotland) together supply electricity to 650,000 UK homes. Hywind Scotland is the first floating offshore wind park in the world and is partnered with Batwind, the world's first battery for offshore wind.
Equinor is currently developing Mariner, one of the largest upstream investments in the UK in recent years – a gross investment of more than GBP 4.5 billion.
Equinor is one of the most active explorers in the UK, with 5 exploration wells in 2019.
Equinor, with its partner SSE, is developing the Dogger Bank offshore wind project which has the potential to provide around 10% of the UK's total electricity needs. Once fully developed it will be one of the largest offshore wind farms in the world.