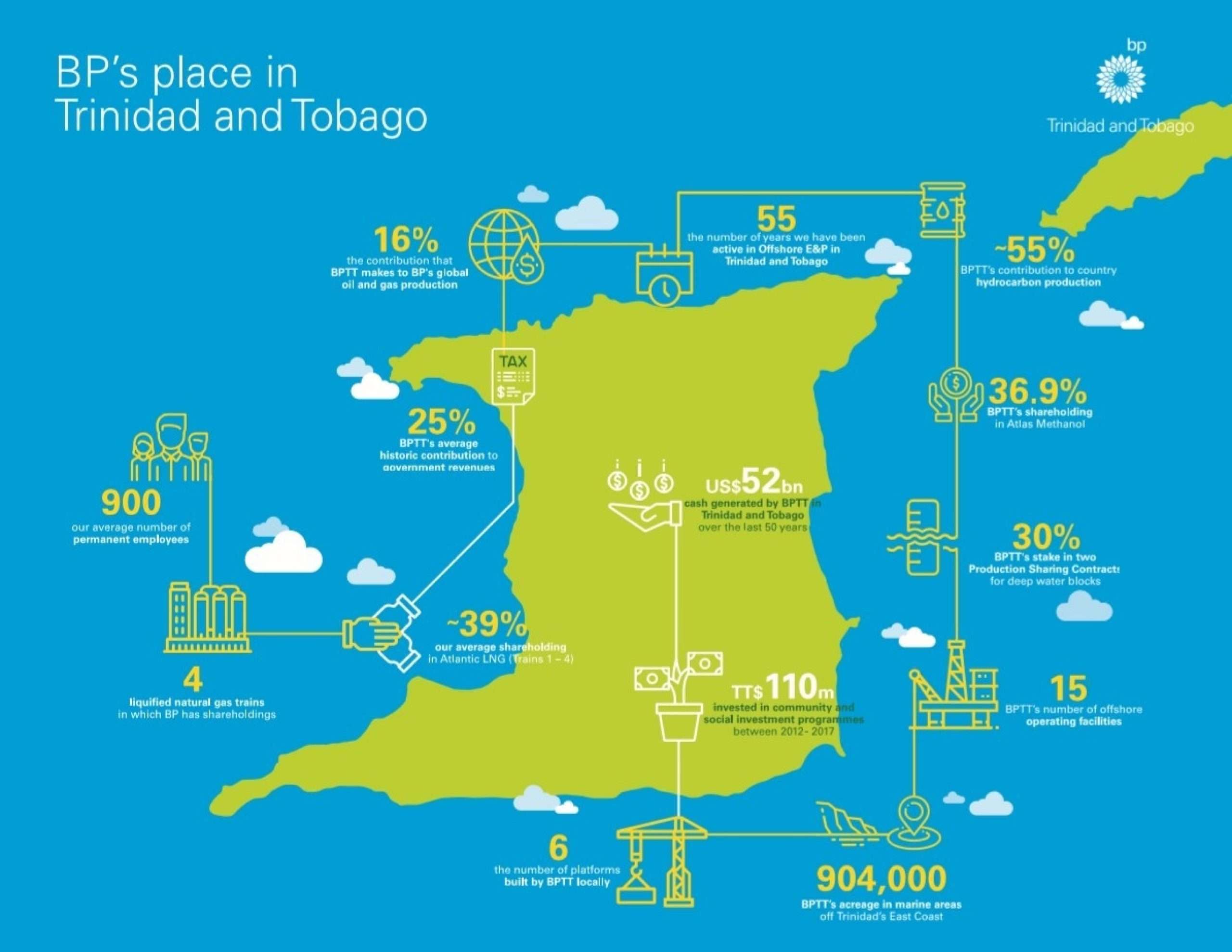 BP in Trinidad and Tobago
With 15 offshore production platforms, we are the country's largest hydrocarbon producer, accounting for about 55 per cent of the nation's gas production.
BPTT believes that the key to long-range sustainability is building local expertise in all areas of the national energy industry – from exploration for oil and gas to the design and construction of platforms and the installation of pipelines
Matapal
Location: Trinidad
Operator: BP
Partners: 100% owned by BP Trinidad and Tobago which is owned by BP (70%) and Repsol (30%)
Project type: LNG
Start-up: 2022
Peak annual average production, gross: ~70 mboed
Peak annual average production, net: ~70 mboed
Project stage: Construction
The Matapal project will develop the gas resources discovered by BPTT in 2017 with the Savannah exploration well. The project will be a three-well subsea tie-back to the existing Juniper platform. The project production capacity will be 400 million standard cubic feet of gas a day.