On December 27 2022, the third 24,100TEU container ship (H1866A) built by Hudong-Zhonghua Shipbuilding (Group) Co., Ltd., a subsidiary of the China State Shipbuilding Corporation, for Mediterranean Shipping Company was successfully undocked at the No. 1 dock of Changxing Shipbuilding.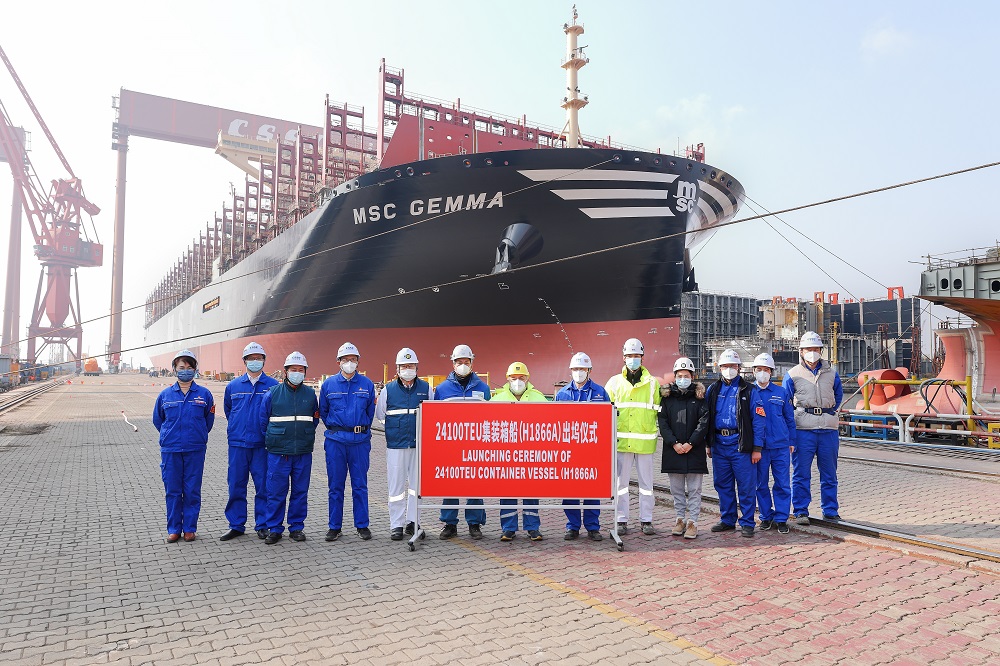 MSC Gemma is the 2nd ship (out of 4) of this 24000TEU class that was launched by the yard for MSC, after MSC Tessa
The ship is independently designed by the shipyard, has complete independent intellectual property rights, and has entered the DNV classification society. The total length of the ship is 399.99 meters, the molded width is 61.5 meters, and the molded depth is 33.2 meters. The deck area is equivalent to nearly 4 standard football fields. The maximum stacking layer can reach 25 layers, which is equivalent to the height of a 22-story building, and can carry more than 240,000 Tons of cargo, a record 24,116 standard containers can be loaded at one time, and it is currently the container ship with the largest packing capacity in the world. The ship integrates green, environmental protection, high efficiency, energy saving, economy, safety and many other highlights and features, and has become the latest design model of ultra-large container ships in the world.
The production cycle in the dock is very tight. The construction team has carried out detailed planning for the hoisting of the whole ship, optimized the location of the general group site, improved the utilization rate of the gantry crane, kept one ring section forward every day, and further shortened the hoisting cycle of the main hull. Undocking on schedule under the premise.