DORTYOL FSRU PROJECT IN TURKEY
Project Overview
Dortyol FSRU project utilized the world's largest FSRU, MOL FSRU Challenger which has an LNG capacity of 263,000㎥. MOL is the owner and operator of MOL FSRU Challenger.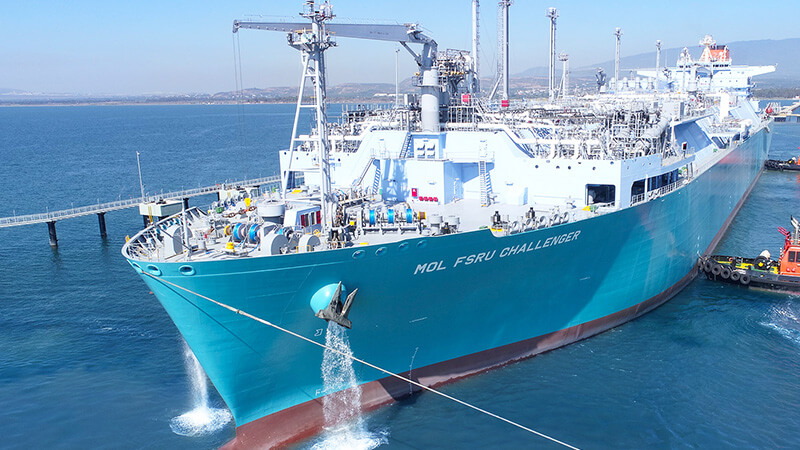 Project Content
MOL FSRU Challenger was the first FSRU that MOL independently handled construction, owning, and operation. This FSRU was initially intended for an LNG receiving project in the Port of Montevideo, Uruguay. However,due to changes in the Uruguay project's business environment, MOL FSRU Challenger was deployed in an LNG receiving terminal project in the Port of Dortyol in southern Turkey in 2017. MOL has fully utilized its marine, technical, and commercial resource to ensure the safe and stable gas send-out from the vessel.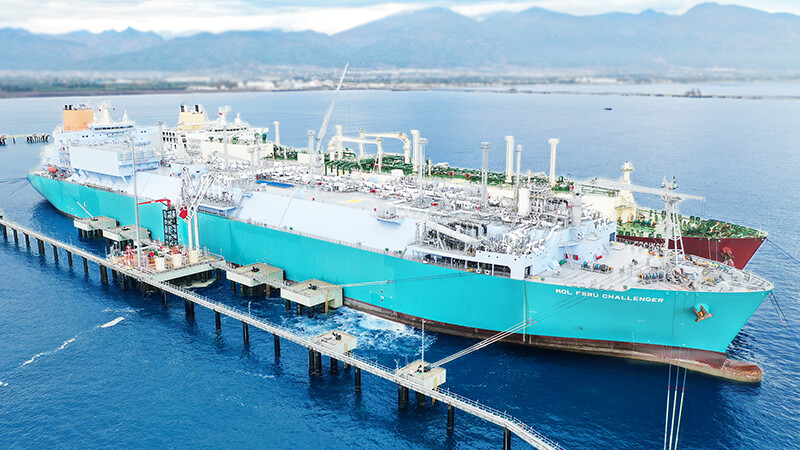 Challenges
Although MOL FSRU Challenger is the first FSRU that MOL has constructed, owned, and operated individually, MOL has been able to provide safe and stable services building on our rich experiences as a multi-modal transport company. In particular, our experience in ship management of the largest LNG fleet in the world, project management skills, and our strong relationship with shipyards have enabled us to provide tailor made and safely operated services to our customers.