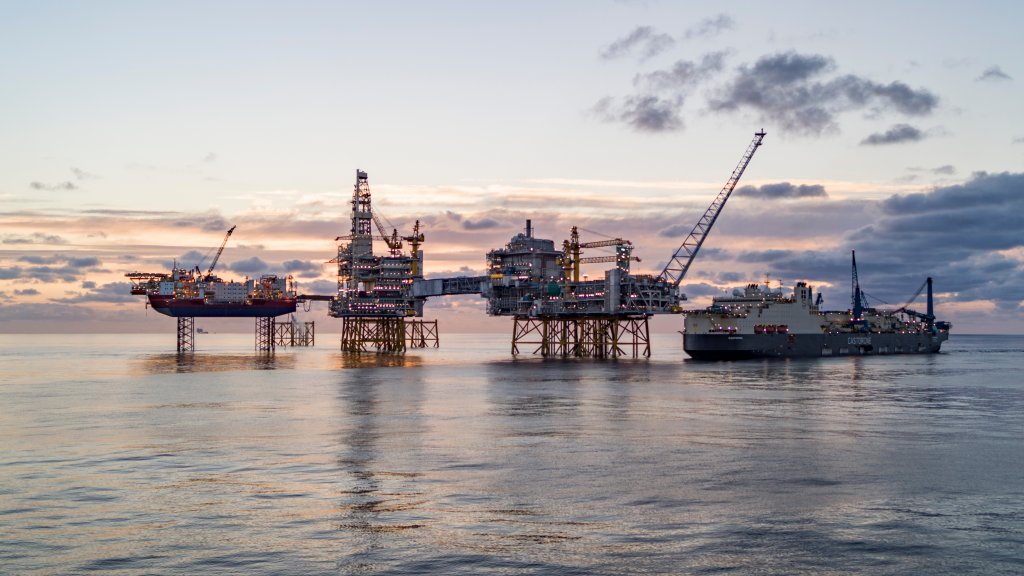 Johan Sverdrup is one of the five largest oil fields on the Norwegian continental shelf. With expected resources of between 2.1—3.1 billion barrels of oil equivalents, it will also be one of the most important industrial projects in Norway in the next 50 years. The development and operation of this enormous field will generate revenue and provide jobs for coming generations.
Contracts worth more than NOK 60 billion have been awarded in connection with the Phase One development, with 70% of the total number of contracts awarded to Norwegian suppliers. During the period 2016-2018, the main construction phase of the project, more than 12000 people every day around the world will contribute to Johan Sverdrup.
The field will be operated by electrical power generated onshore, reducing offshore emissions of climate gases by 80%—90% compared to a standard development utilising gas turbines on the NCS.
Located on the Utsira Height in the North Sea, 160 kilometres west of Stavanger
Oil from the field will be piped to the Mongstad terminal in Hordaland. Gas will be transported via Statpipe to the Kårstø processing plant in North Rogaland
First-phase investments estimated at NOK 88 billion (capex numbers in nominal terms based on fixed currency)
Total production revenues of NOK 1,350 billion over 50 years
Estimated corporation tax paid to the Norwegian state will be NOK 670 billion
Daily production during first phase estimated at 440,000 barrels per day. Peak production estimated to reach 660,000 barrels daily
Water depth is 110—120 metres; the reservoir is located at a depth of 1900 metres
The field will be operated by electrical power generated onshore
Production start for Phase One is planned for late 2019.
The partners in the Johan Sverdrup field development:
40.0267%
Equinor (operator)
22.6%
Lundin Norway
17.36%
Petoro
11.5733%
AkerBP
8.44%
Total